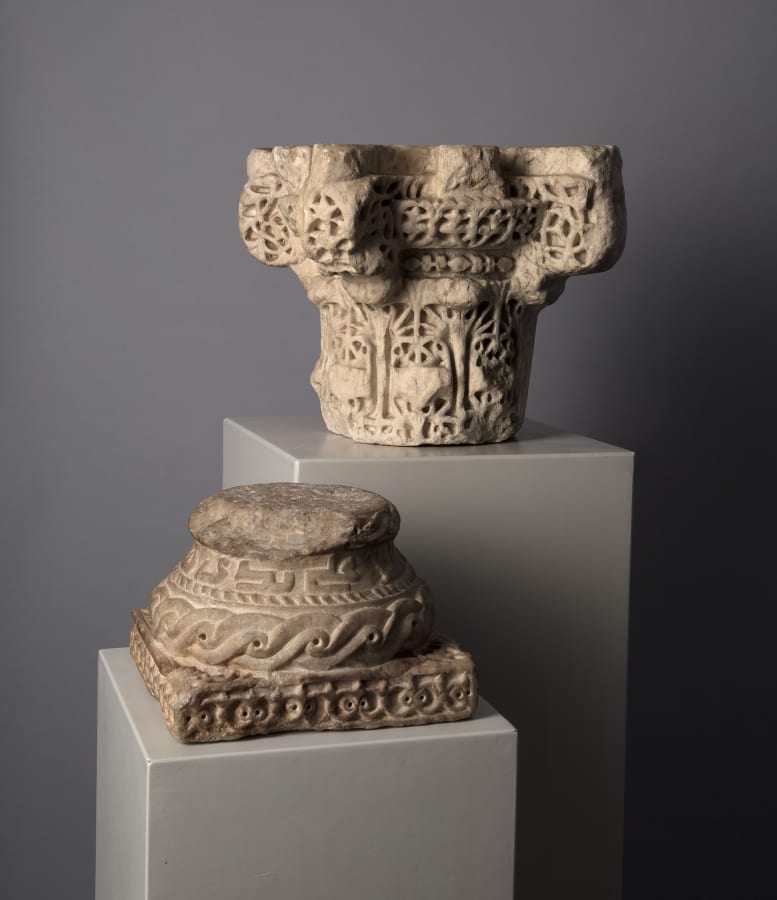 Umayyad architectural sculpture
Object of the Week - 28 August 2020
This week, we bring together two 10th-century architectural fragments that most likely originate from the Madinat al-Zahra, the palace-city complex built as the capital of the Umayyad Caliphate in medieval Spain, al-Andalus.
Blending Classical forms with Islamic decorative techniques, these marble sculptures are rare survivals from the now destroyed city, which once represented the culmination of luxury and culture in early medieval Europe.
Download our full description here.