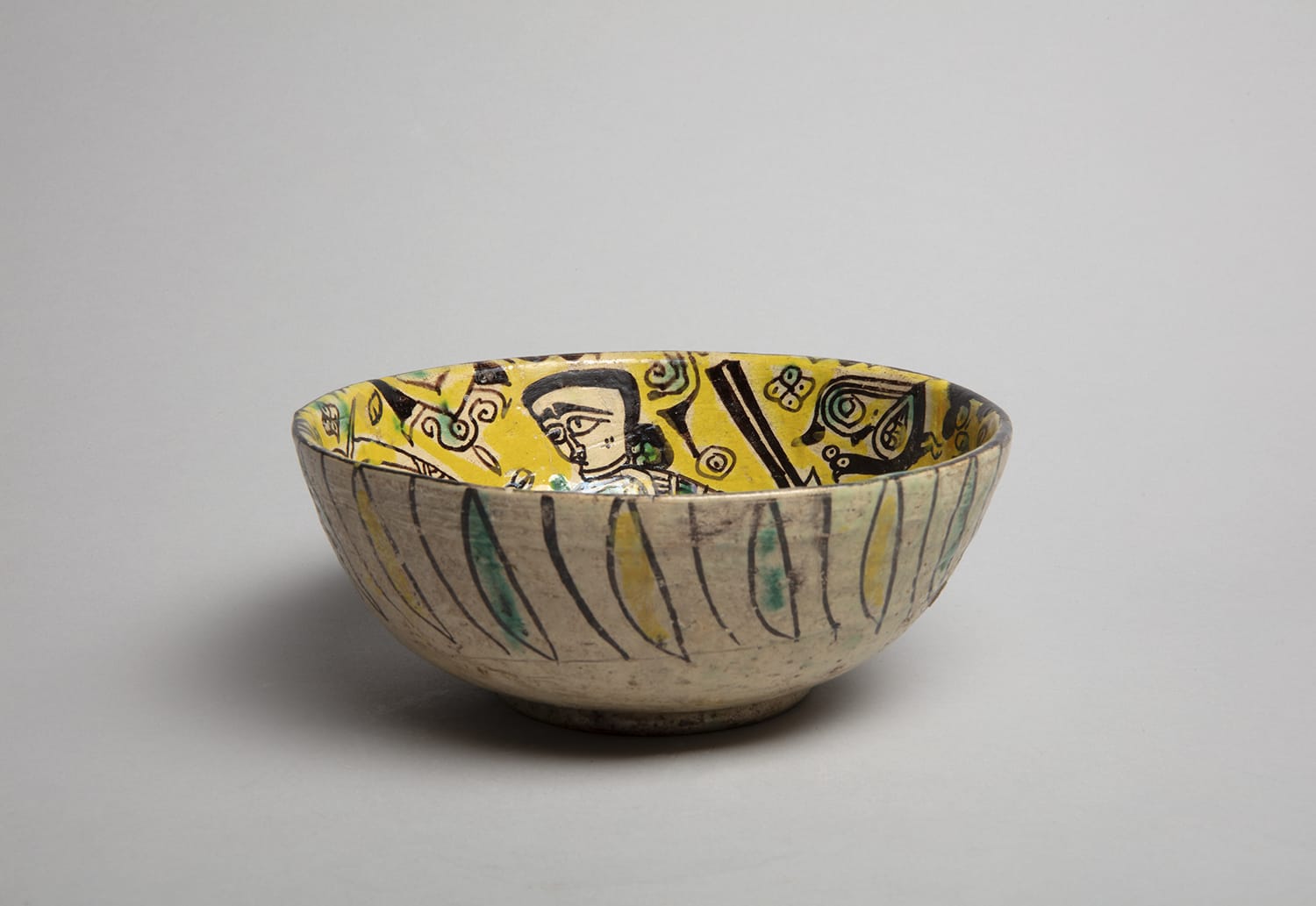 From fighting to feasting
Figural buffware ceramics from tenth century Nishapur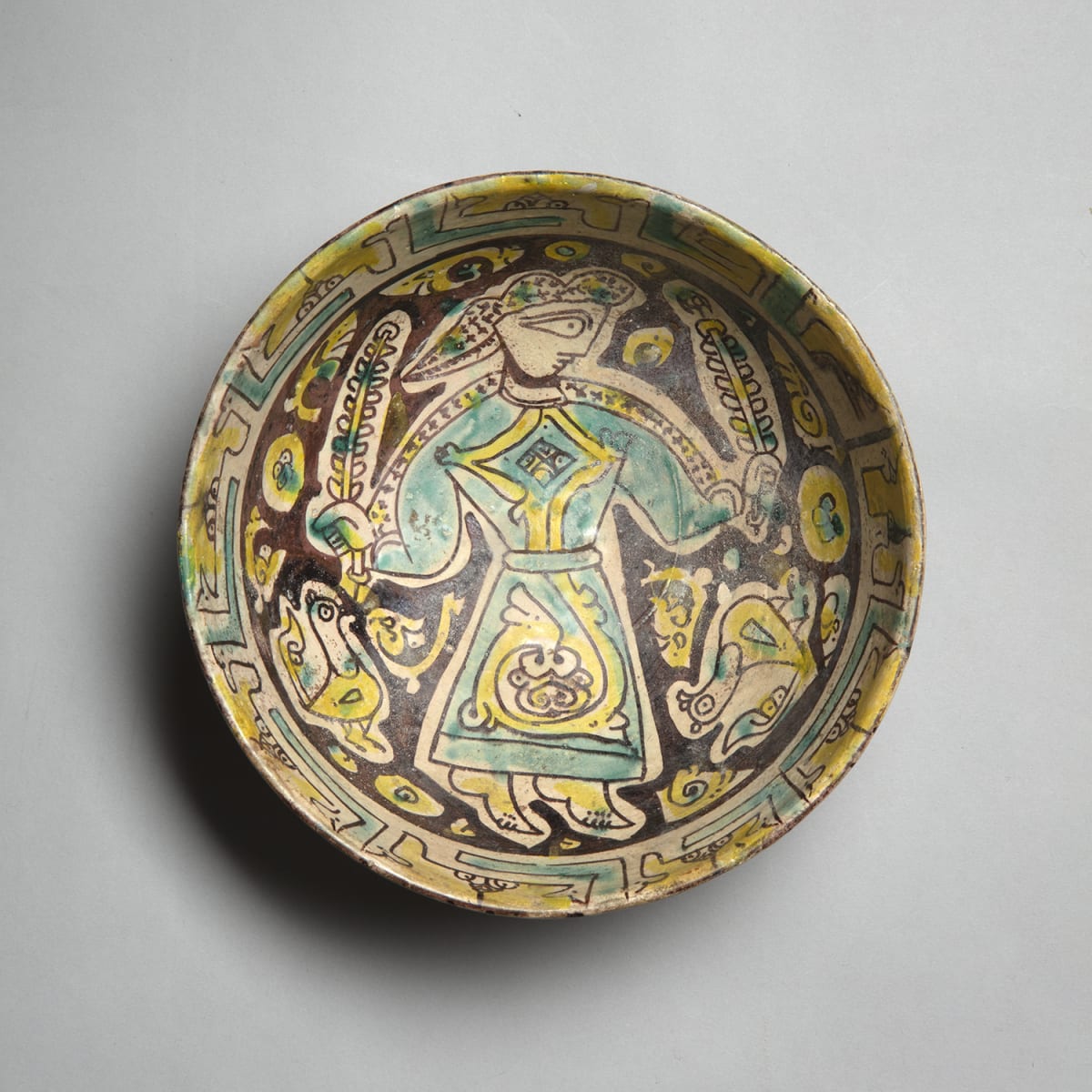 These vibrant polychrome buffware bowls are part of a group of distinctive ceramics that were fired in the kilns of tenth century Nishapur. A regional capital of the Samanid dynasty, the city of Nishapur was a centre of ceramics production in the ninth and tenth centuries. Though art historians and connoisseurs alike have long admired Samanid epgiraphic ceramics, these vibrant polychrome buffwares with their lively figural scenes were not known until they were unearthed in a series excavations undertaken in collaboration with the Metropolitan Museum of Art in the early 20th century. The emergence of these remarkable bowls from the excavations was a revelation that completely altered the established perception of Samanid ceramics production, and ultimately re-defined the role of figuration in early medieval Islamic ceramics writ large. The introduction of these splashy figural wares with lively images of hunting, feasting, and drinking into the canon revised a more severe conception of Islamic ceramics production in the period pre-dating the fritware revolution.
This group of distinctive bowls stand out from the rest of the Nishapur production for several reasons. The buff-coloured clay fabric body of the vessels differs from the reddish clay body used to throw the other wares fired in the Nishapur kilns. Secondly, the figural decorative scheme of these particular wares with colour combinations of green, yellow, and black under a transparent glaze is unique to this type of buffware. The wares feature figures from the Persian epic cycle, such as hunters, dancers, and wine drinkers, which are not seen on contemporaneous ceramics. Finally, the inclusion of Christological imagery on a smattering of the surviving buffware bowls from Nishapur reflects the presence of a Nestorian Christian community in medieval Nishapur. The production of this distinctive type of buffware with powerful figural images from the classical Persian epic mode alongside Nestorian Christian iconography reflects a certain level of cultural hybridity emergent in the ceramics production of tenth century Nishapur.
This group of bowls will be on view at our gallery from Wednesday 7 December 2022.
Sam Fogg, London
7 - 16 December 2022
View more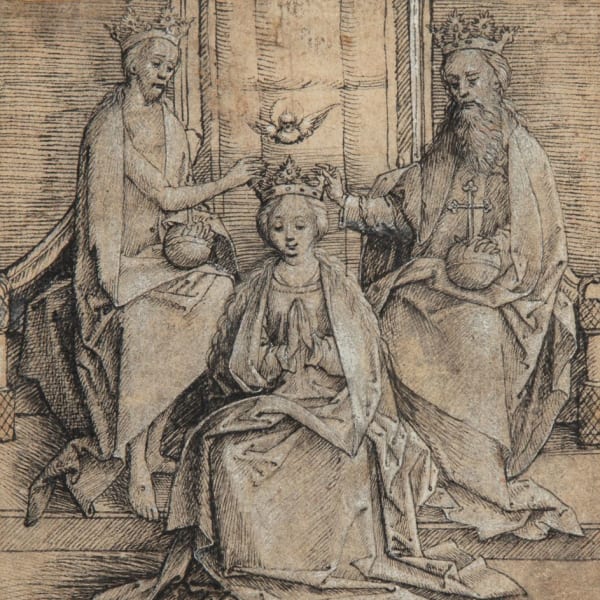 Master Drawings from the Middle Ages brings together a group of vanishingly rare early European drawings all executed in a period spanning the years 1160 to 1520. Th…
Les Enluminures
20 January - 4 February 2023