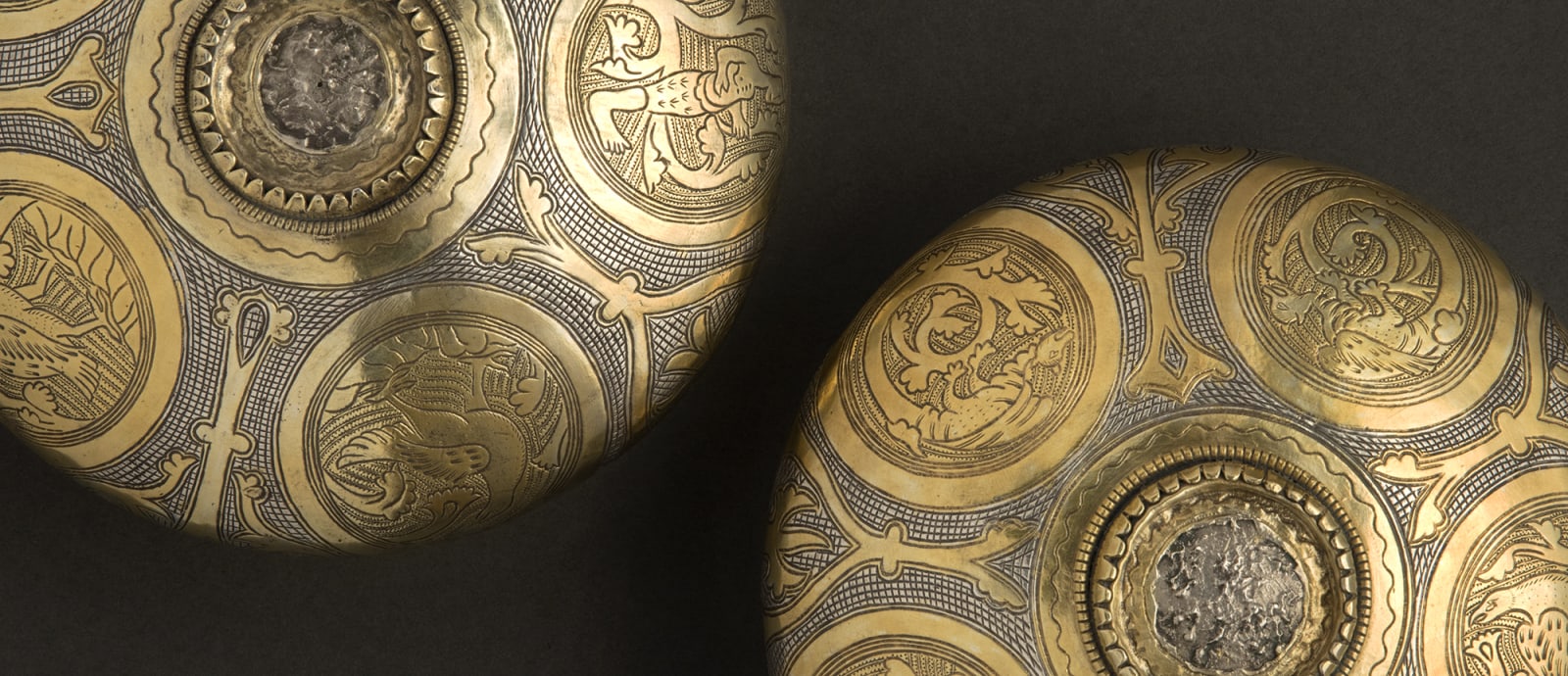 Treasury Objects of the Middle Ages
Treasury Objects of the Middle Ages (24th June – 30th July 2021) is the first selling exhibition of its type in more than a century. Devoted entirely to the subject of medieval goldsmiths' work, it provides a unique survey of the varied types of precious, small-scale metalwork objects that were produced between the 12th and 16th centuries for use in cathedrals, churches, monasteries, and private chapels across Europe. Uniting the forty-five objects in this exhibition are the rich and glittering materials they were produced from – gold, silver, copper and its alloys (brass and bronze), many enriched with meticulous enamelling or studded with large cabochons of polished rock crystal.
Some of these objects would have enjoyed daily use as part of the celebration of Mass: gold and silver chalices for administering the Holy Communion, cast bronze censers for the burning of incense, gilded crosses for carrying in processions or venerating at the altar. But many are so sumptuous that they would have been carefully protected in treasuries for much of their lives and only brought out at particularly significant moments in the year, such as high feast days or even royal visits. Materials were lavished on the most spectacular and refined of them, like gilded reliquaries whose surfaces are enveloped in vivid coloured enamels and have tooled designs worked into the surrounding metal. Others are covered in delicate filigree, micro-architectural structures, or small-scale cast figures of the saints and angels.
Treasury objects were among the most potent bearers of meaning in the Middle Ages. Significance and symbolism were not only entwined with their craftsmanship and materiality, but more importantly also with their perceived sacredness. Many treasury objects protected holy relics, or the body and blood of Christ, but since most people never actually saw the relics or sacraments themselves, these objects came to embody and visualise the magical properties associated with what they contained, or with the miraculous moment of transubstantiation on the altar table. They were often modelled on descriptions of the heavenly Jerusalem, or keyed in to Biblical doctrine through representations of characters from the Old and New Testaments. Powerful, striking, sometimes even intended to shock, treasury objects existed to transport the medieval viewer from the material to the heavenly.
Treasury Objects of the Middle Ages celebrates the ingenuity of the Medieval metalworkers and the astonishing objects of devotion they crafted upwards of half a millennium ago.
24 June - 30 July 2021
We will also be open on the following weekends: 26 - 27 June & 3 - 4 July 2021
View more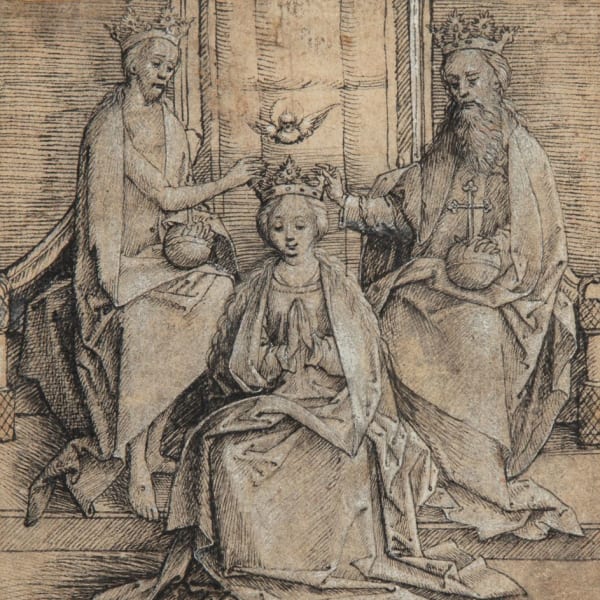 Master Drawings from the Middle Ages brings together a group of vanishingly rare early European drawings all executed in a period spanning the years 1160 to 1520. Th…
Les Enluminures
20 January - 4 February 2023