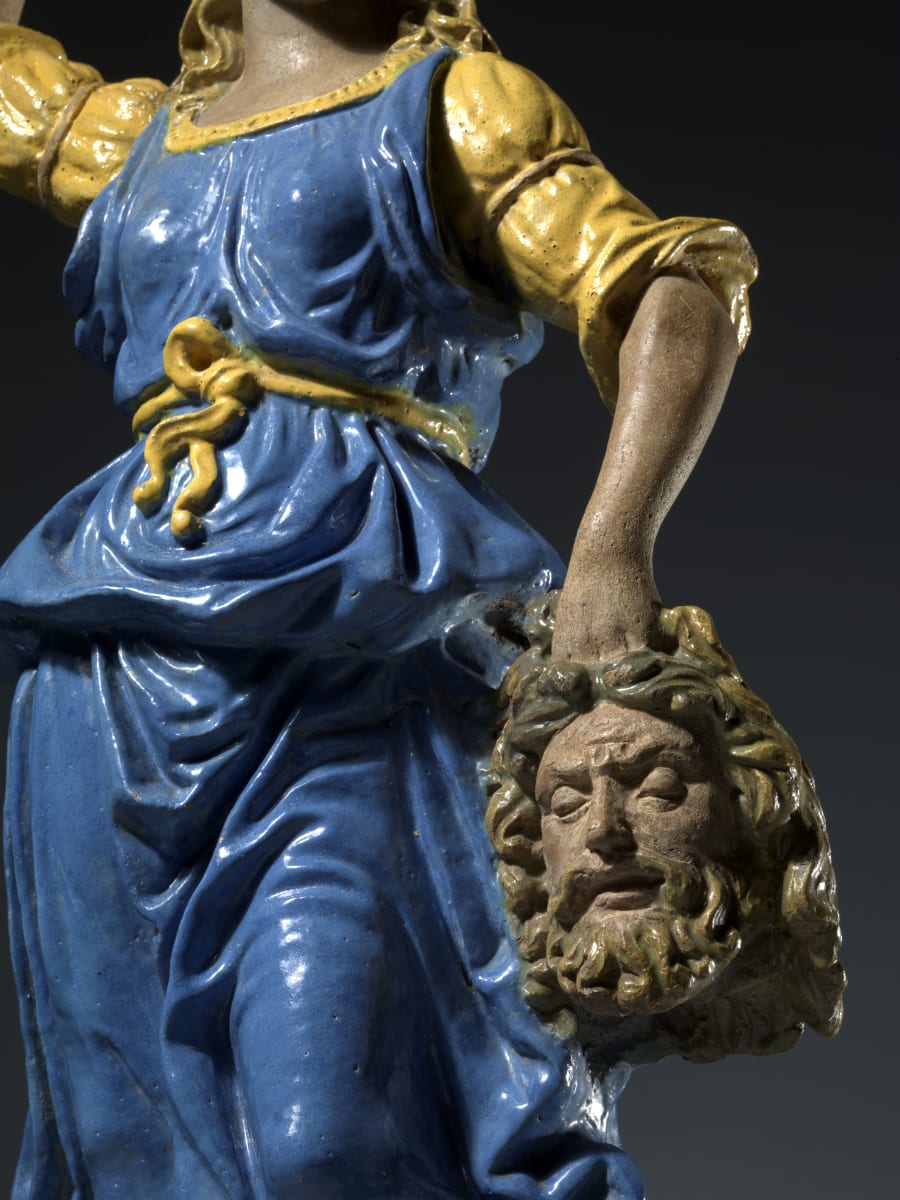 Click here to enter our Frieze Viewing Room.
Ranging from the 7th to the early 16th century, the works of art in our Frieze Masters exhibition include stone sculpture, stained glass, manuscripts, textiles and metalwork. Originating from a variety of contexts, they highlight some of the most fascinating workshop practices and subjects from medieval art.
The Limoges Chasse with applied angels and cabochons, dated to circa 1210, is representative of some of the most lavish and elaborate applied reliquaries from the time. It includes not only incised decoration and enamels but also six applied prophet figures. The 13th century stained-glass panel with birds in scrolling foliage, once a part of a much larger Tree of Jesse window, offers a glimpse into a seam of theological thought that sought ratification via didactic, legible imagery placed in the most sacred space of the church building. Like most medieval art, the limestone head of a bishop, dated to the early 14th century, is an object that has been removed from its original context and yet it still has the ability to echo those medieval philosophies that saw the head as an indicator of rationality, intelligence and identity. The shift between medieval and renaissance art is emphasised by Anton Schiterberg's stained glass window, dated to the early 16th century, which depicts a well-dressed man and a female nude standing in a classicising architectural framework.
What we call the 'medieval period' – spanning almost a thousand years of history – oversaw the creation of an incredible spectrum of artworks in a huge plethora of materials. Private and public, rich and poor, these objects mirror every aspect of the society in which they were produced. Our Frieze Masters presentation showcases this astonishing diversity and the breath-taking skill of the artists who lived in this fruitful period of history.
Sam Fogg
15D Clifford Street
W1S 4JZ
London
9 - 16 October 2020
View more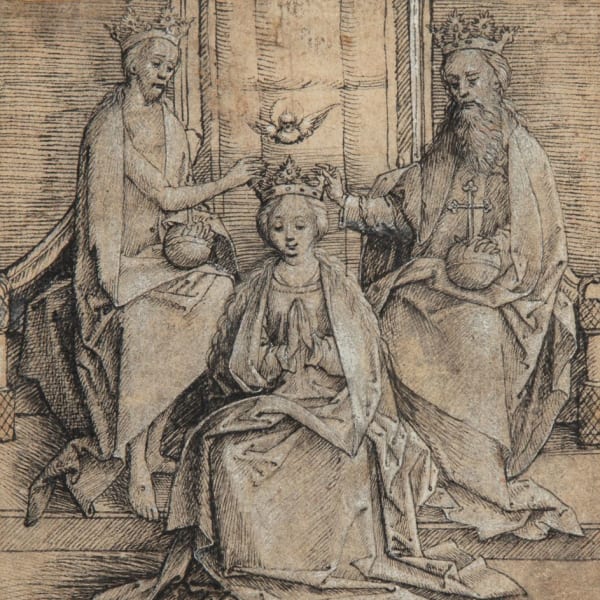 Master Drawings from the Middle Ages brings together a group of vanishingly rare early European drawings all executed in a period spanning the years 1160 to 1520. Th…
Les Enluminures
20 January - 4 February 2023