Medieval and Renaissance Stained Glass: 1250 - 1550
Medieval and Renaissance Stained Glass 1250-1550 is the first exhibition of its type to be held in over ten years, and consists of fifty-five stained-glass panels brought together over the course of the last two decades. They were all created in France, the Netherlands and the German-speaking lands across a period spanning some three centuries. During that time, the manufacture of northern-European stained glass saw such tremendous technological and artistic developments that the earliest and latest pieces of glass can hardly be compared with each other, except on the basis of medium alone.
We have been very fortunate to find several intact window panels, which beautifully demonstrate the ingenuity with which medieval painters and glaziers, working in collaboration, negotiated relationships of colour and the properties and problems inherent to the medium. Most often however, medieval stained glass survives in the form of isolated fragments; the occasional head or section of drapery having been removed from their original contexts during the conservation, restoration, and even destruction of Europe's incredible churches and cathedrals over many centuries. What has come down to us from the Middle Ages outside of these buildings has travelled far and wide, a diaspora of objects waiting patiently for rediscovery by modern art historians. In this exhibition alone are long-dispersed fragments from some of the medieval period's greatest glazing programs, including the rich churches of Rouen, the Sainte-Chapelle at Dijon, the abbeys and cloisters of the Rhine Valley, and the royal foundations of Paris and the Île-de-France. Displaced from windows many metres above our heads and brought down to eye level, we can now appreciate them as remarkable and sensitive works of art that, at their best, rival even the greatest paintings of their age.
Sam Fogg
15D Clifford St
London
W1S 4JZ
26 September - 25 October 2019
View more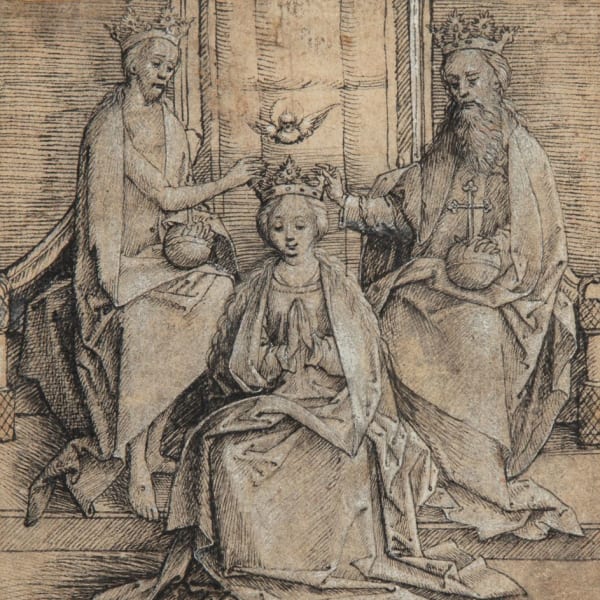 Master Drawings from the Middle Ages brings together a group of vanishingly rare early European drawings all executed in a period spanning the years 1160 to 1520. Th…
Les Enluminures
20 January - 4 February 2023